Reservations and general inquiries
Reservations and general inquiries
Champagne & Shoyu Bar FluteFlute, a bar in Kitashinchi, Osaka
We offer
two different pairings for the dishes served
at our bar.
Soy sauce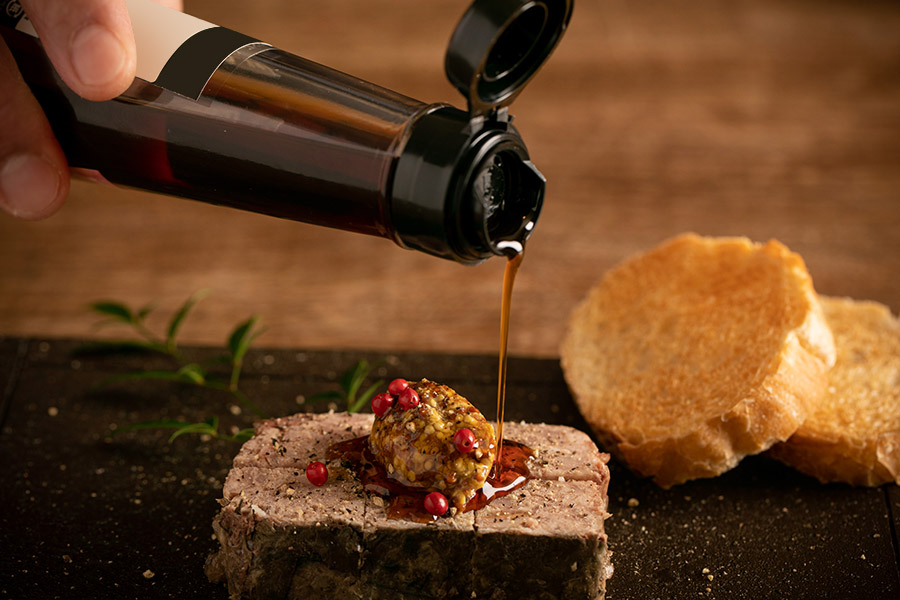 Champagne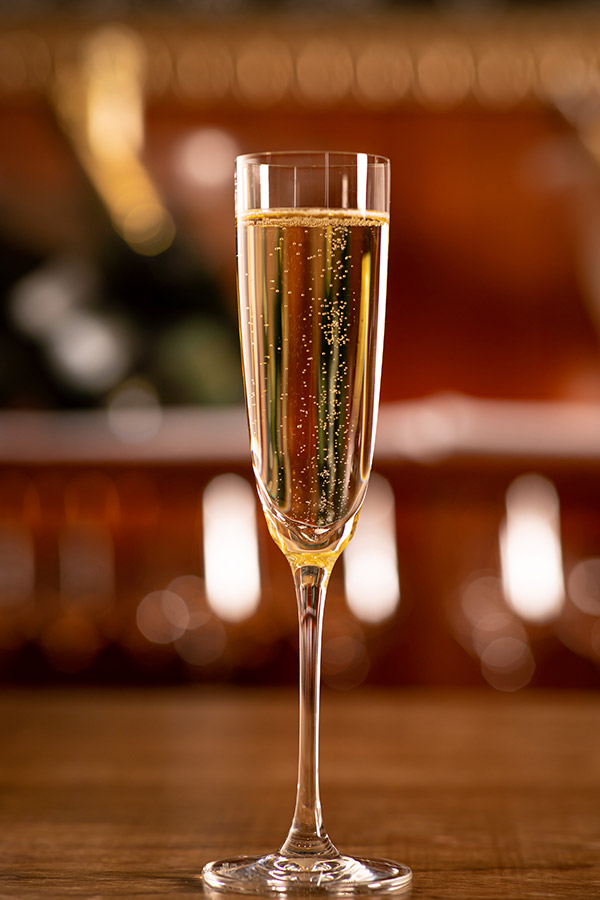 Champagne & Shoyu Bar FluteFlute is located in Kitashinchi, one of the busiest districts in Osaka City. As the name of our establishment suggests, you can enjoy a two-tier pairing concept featuring soy sauce and champagne that complements the ingredients and cooking methods used for the dishes at our bar. The resulting combinations are so diverse that there are almost as many possible combinations as the number of customers we serve. Some champagnes can also be enjoyed by the glass, which is perfect for those who wish to drink alone. Feel free to drop by our bar as well for casual meals, anniversaries,
drinking parties, or simply to relax after a meal elsewhere.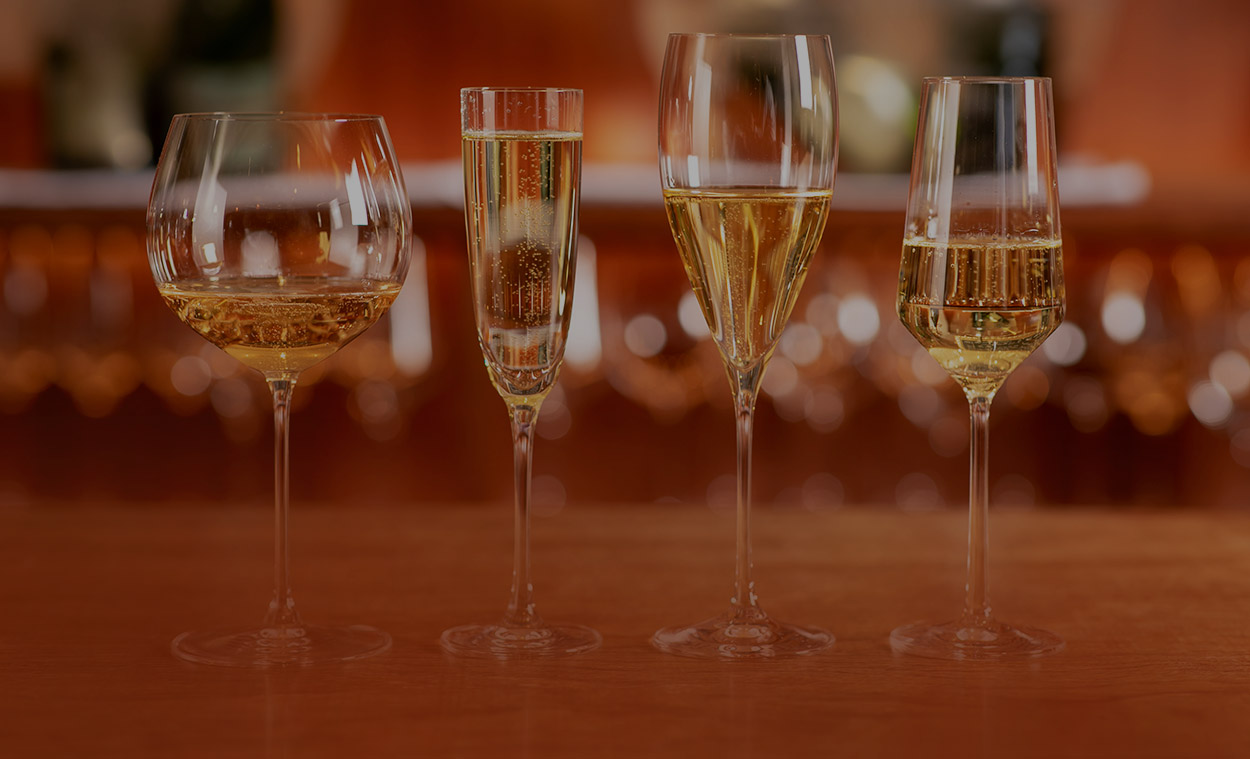 Champagnes and sparkling wines
that you can enjoy by the glass
1,000円~
If you wish to casually try some champagne or sparkling wine, we recommend you start with a glass. We always have four types of champagne available from various brands featuring different flavors and production areas. As our lineup changes constantly, you will discover new flavors every time you visit.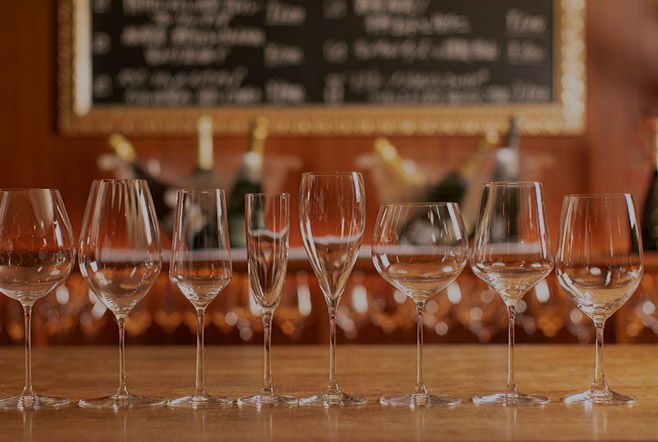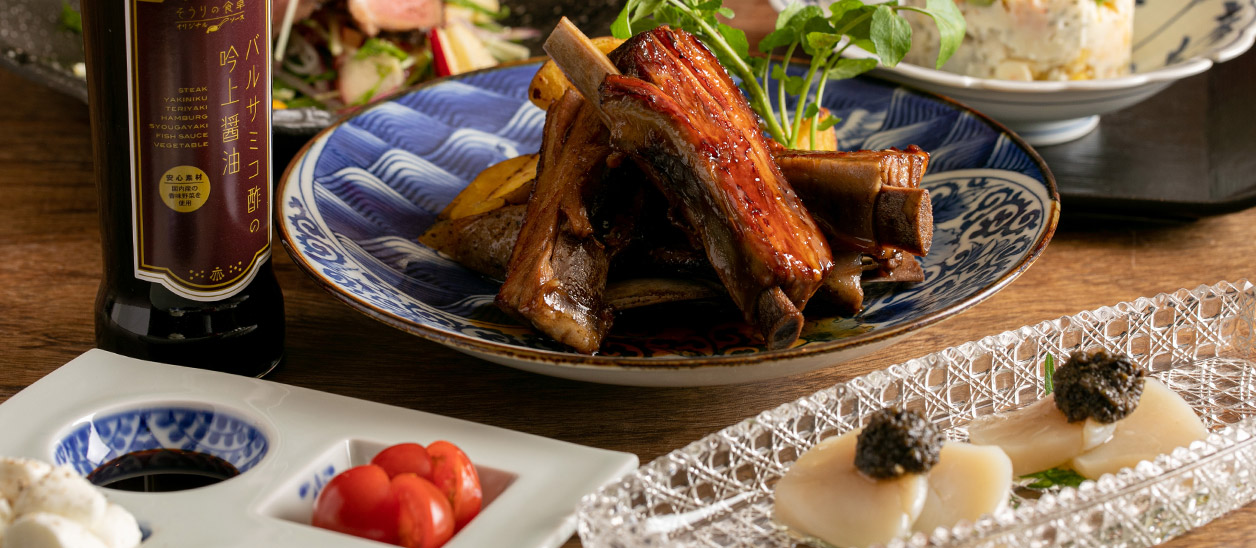 5-course meal
per person 4,000円
*Course meal orders are accepted for the entire group only. This course combines 5 à la carte dishes and is recommended for first-time diners at our bar. This is the best way to fully enjoy the marriage of soy sauce and our dishes along with champagne that complements them. We also offer a 3-course meal (2,500円) and a 9-course meal (6,500円), which you can choose according to your budget and needs.
Pairing set
1,500円
(1 glass of sparkling wine of the day +
1 glass of champagne of the day)
Course meals can also be accompanied by a special pairing set of champagne and sparkling wine that we have curated for the day. Enjoy the combination of these drinks with various flavors and dishes at an affordable price.
Unrivaled in Japan!
A time-consuming but exciting
tamago kake gohan (Japanese-style egg rice)
experience!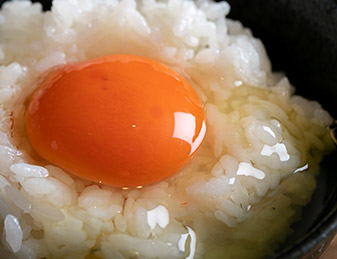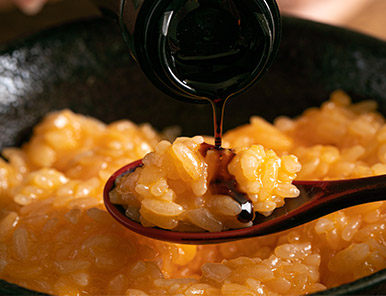 This is one of our bar's specialty dishes. We offer a selection of around 25 different kinds of soy sauce that complement our tamago kake gohan (Japanese-style egg rice), allowing you to sample each and every one of their different flavors. We can also recommend a brand based on your preferences or your mood that day, so feel free to approach our staff.
An à la carte menu is also available.
Please refer to the English menu in our bar.